Publishing Credits
| | |
| --- | --- |
| Poetry | A list of poems and where they have been published. |
Links for Poets

A magazine featuring poetry, interviews, contests, reviews
A networking organization for writers of all genres.
A magazine of markets, interviews, contests, grants.
An organization for poets and poetry.
---

This page is maintained by H&H Press
Welcome to
Elaine Preston's
Home Page.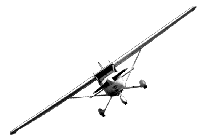 Poet * Teacher * Goddess!
Raised in South Carolina, Elaine is Professor of English and Assistant English Department Chair at the Western Campus of Suffolk Community College in Brentwood, N.Y.; a member of Pennwriters, Poets and Writers, Long Island Poetry Collective, and the National Association of Poetry Therapy; and a recipient of a National Science Foundation Fellowship in Linguistics at the University of South Carolina, an Andrew Mellon Fellowship at the Graduate Center of the City University of New York, two Special Opportunity Stipend Awards from the NY Foundation for the Arts (1994, 1996), and the NY State Chancellor's Award for Excellence in Teaching.
In addition to being a frequent workshop coordinator at conferences and retreats, she has read widely in the NY metropolitan area and has appeared on television and radio, including at universities and colleges, bookstores, libraries, poetry festivals, cafes, vineyards, Share Our Strength Writers Harvest national poetry readings, Poet's Theater in Hornell, N.Y., and the 1996 and 1998 Pennwriters, Inc. annual conference in Grantville, PA.

---
Just Released! Poet's Theater 20th Anniversary Anthology: Words of Wisdom, features 82 poets, including Barbara Crooker, Hayden Carruth, Elaine Preston, Robert Darling, Judith Kitchen, Joe-Anne McLaughlin, Jerry Fong, Mary Carter Ginn, Walt Franklin, Julie Damerell, Beatrice O'Brien, Maruice Kenny, Tony Cosier, Sheldon Flory, Craig Czury, Karen Blomain, Howard Nelson and many, many more.
For a complete contributor's list, click on turning pages.

Only $15.95 +$3 s&h

Click on the pen to order your copy today.


---

Please sign my guestbook:


For workshops, poetry readings, and lectures, please contact me at:
EPWingz@aol.com



Elaine Preston
32 Glen Na Little Trail
Huntington, NY 11743
-OR-
Sagtikos Building, Room 202
Suffolk County Community College
Western Campus
Crooked Hill Road
Brentwood, NY 11717
PH: (516)851-6788